Earn 1 point for writing a review for this product
A daily multi-action lightweight lotion that reduces the appearance of stubborn skin discoloration and improves skin tone.
May Special!

FREE Shipping on ALL Orders $25 or More

This product is available for in-office purchase only. We provide the product information here for your convenience. Thank you!
MAIN OFFICE
2100 16th Ave. South Birmingham, AL 35205
Phone: 205.933.0987
FULTONDALE
339 Walker Chapel Plaza Ste. 109 Fultondale, AL 35068
Phone: 205.380.6162
TRUSSVILLE
4913 Deerfoot Pkwy. Trussville,AL 35173
Phone: 205.380.6161
TUSCALOOSA
1800 McFarland Blvd. N. Ste. 150 Bedford Office Park Tuscaloosa, AL 35406
Phone: 205.380.6163
Advanced Pigment Corrector targets skin discoloration often caused by accumulated sun exposure, hormonal shifts, and the natural aging process. This multi-active comprehensive technology exfoliates and improves skin radiance to reduce the appearance of discoloration. Tested across all skin tones to improve the appearance of stubborn skin discoloration and uneven skin tone as it boosts the appearance of radiance.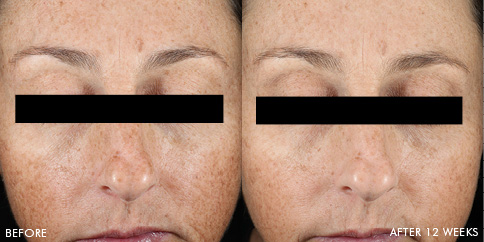 Fades stubborn discoloration
Enhances resistance to new pigment
Improves luminosity for renewed radiance
Ideal for all skin types
Paraben-free and non-comedogenic
A dermatologist-controlled clinical trial was conducted on 70 multi-ethnic subjects, ages 25-60, with twice daily application of Advanced Pigment Corrector. Clinical results showed significant improvement in the appearance of skin discolorations and dark spots while boosting skin tone evenness and radiance.
More Information
Benefits

Fades stubborn discoloration.
Enhances resistance to new pigment.
Improves luminosity for renewed radiance.
Ideal for all skin types.
Paraben-free and non-comedogenic.

FAQs
N/A
Skin Type
Aging Skin, Combination Skin, Dry Skin, Hyperpigmented , Normal Skin, Oily Skin, Sensitive Skin
Size
1
Brand
SkinCeuticals
Once or twice daily, apply a small amount to a dry face and other affected areas, or as directed by a physician. For morning use, first apply an antioxidant serum followed by Advanced Pigment Corrector and then a sunscreen. Limit sun exposure.
Key Ingredient 1
0.3% Salicylic acid: Provides exfoliation to fade existing dark spots and helps enhance penetration of other actives.
Key Ingredient 2
1% Hydroxyphenoxy Propionic Acid: Helps inhibit melanin transfer. Shown in-vivo to be comparable to 2% kojic acid in diminishing the appearance of discolorations.
Key Ingredient 3
Vitamin E (alpha tocopherol): 0.5% Ellagic Acid: Helps block excess melanin. Shown in-vivo to reduce dark spots and skin discolorations as published in the Journal of Drugs in Dermatology*.
Key Ingredient 4
5% Yeast Extract: Helps enhance skin's resistance against new and reoccurring pigment.
---
Frequently bought together
---