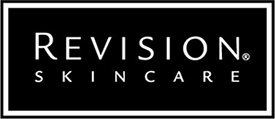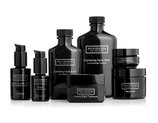 Revision Skincare uses a passion for science to create skincare products with a purpose. For over 25 years, Revision Skincare has provided physicians with clinically proven, high-performing skincare products. Using only the purest, most efficacious ingredients, the Revision Skincare collection was formulated to provide targeted solutions for enhancing skin's appearance and reducing signs of aging.
Revision Skincare uses only the purest, premium quality ingredients, rare ingredients sourced from all over the world. Based on the principal that cosmeceuticals must provide a targeted solution, Revision Skincare's formulas are designed to correct each skincare condition through multiple pathways. This approach has yielded undeniable results.
Best-selling products include Nectifirm®, Intellishade®, Teamine® and the Advanced Skincare Line. All lines are created to equip physicians with targeted technology for combating acne and aging skin.
Purchase Revision® Skincare Nectifirm® or Revision® Skincare Nectifirm® ADVANCED
and Receive the 2nd 50% OFF
Plus Total Elite Members Receive a Revision® Skincare Papaya Enzyme Cleanser
*Cannot be combined with Total Elite VIP discount. Equal or lesser value. While supplies last. Limit 1 free per product person. Increase quantity to 2 and discount will apply. For Total Elite members, you'll be prompted to add the free product upon checkout.